Welcome to Hennigan's Restaurant and Bar!
JOIN US  THIS WEEKEND!
Monday through Saturday–4 PM – 11PM 
Sunday–NOON – 10 PM
Weekend Features for Friday 2/26 Through Sunday 2/28
Appetizers
Taco Dip $10
Taco-Seasoned Ground Beef with a Creamy Blend of Cream Cheese, Shredded Cheese and Spices, Finely Chopped Jalapenos, Tomatoes and a Melted Cheese Blend, Topped with Shredded Lettuce and Tomatoes, Served with Tortilla Chips
Sandwiches/Flatbreads
Chicken Caesar Flatbread $14
Grilled Chicken, Romaine Lettuce, Grated Parmesan, Shaved Parmesan and Croutons with House-Made Caesar Dressing, Served with Fries
Entrees
Fried Shrimp Dinner $15
Six Fried Shrimp Served with Fries and Coleslaw
Chicken & Shrimp $20
Grilled Chicken, Shrimp, Onions, Peppers, Bacon and Madeira Wine, Topped with Swiss Cheese Over Rice & Beans, Served with Choice of Soup or Salad
To View Our Complete Menu, click below and we look forward to seeing you soon!
View our Menu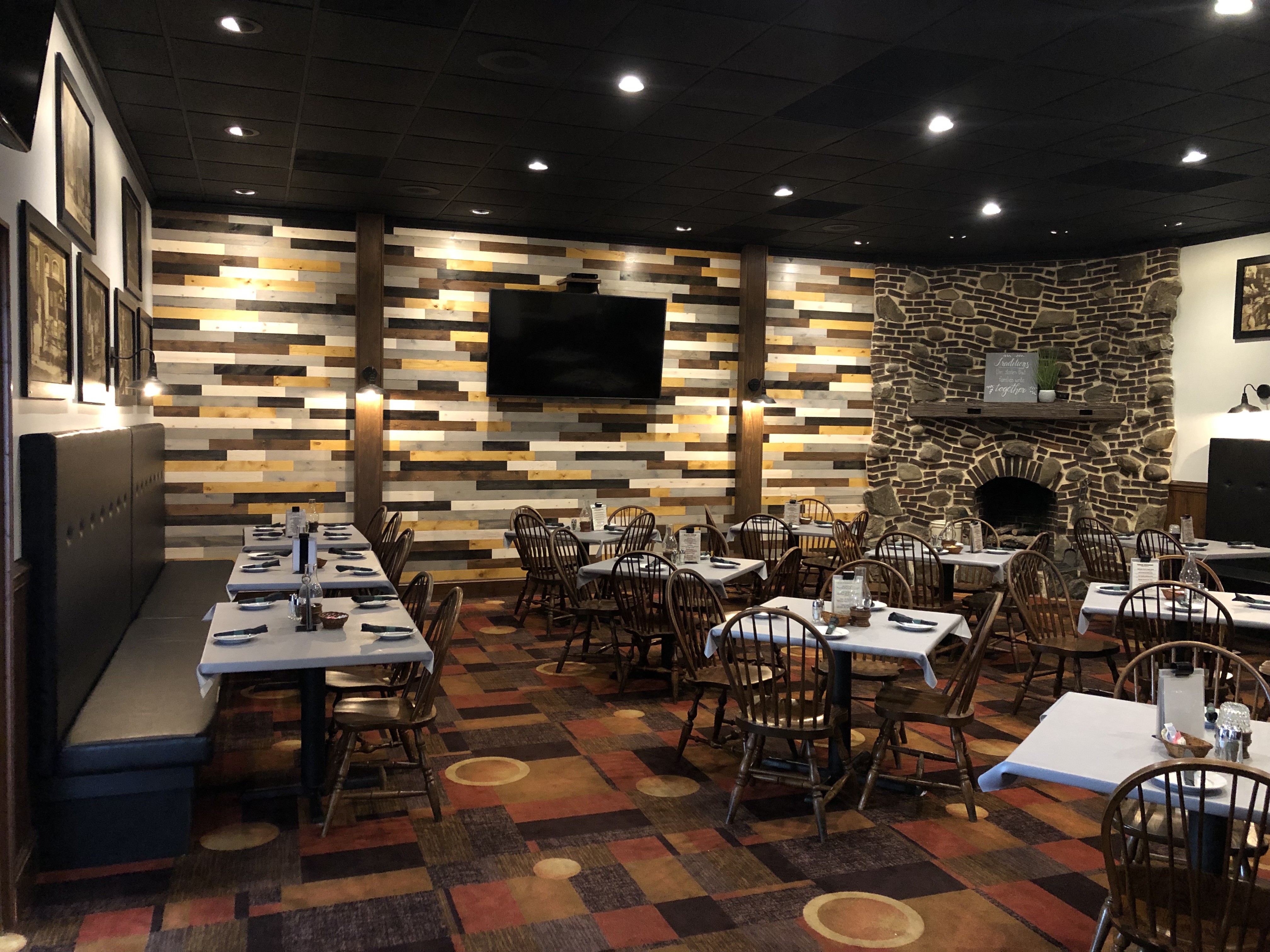 Current Specials
Hennigan's Birthday Special
Join Us On Your Special Day!
Visit Hennigan's on your birthday and receive a 1% discount on your meal for each year of your age. Positive proof of age required. Not valid with any other offers.
Senior Citizen's Discount every day 4 to 6 pm!
Receive 15% off your bill.
Not valid with any other offers or discounts. Not valid on alcohol.
A Long-Standing Dining Tradition in Lancaster County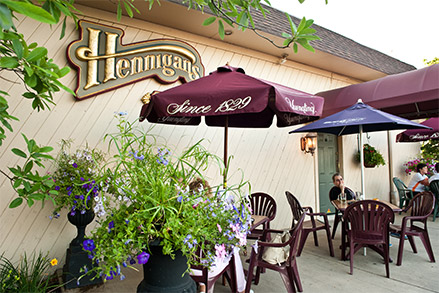 Located in Mount Joy, Pennsylvania, Hennigan's Restaurant has been a popular choice for lunch and dinner in a family friendly atmosphere for nearly 50 years! Our restaurant is popular for lunch meetings, monthly group meetings, retirement community outings, wedding rehearsal dinners and wedding receptions, sports banquets, birthday parties and much more!
In addition we offer lunch and dinner catering options locally and on-site, with several dining options and menus available.
As one of the premiere dining options in the Elizabethtown, Marietta and Mount Joy area, Hennigan's is a full-service restaurant featuring:
Casual Dining in a Warm and Friendly atmosphere
A Newly Renovated Dining Room
A Brand New Menu with Several New Entrée's as well as long-time Hennigan's Favorites!
Two large Stone Fireplaces
Several Large Screen TVs
Full-Service Bar Area with High Tables
Family Restaurant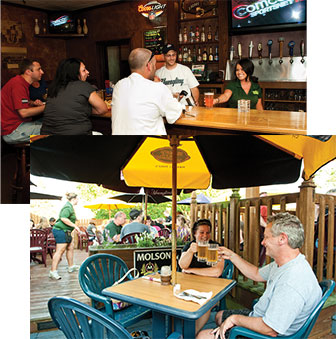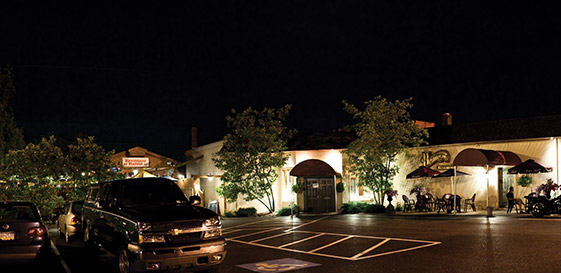 Hennigan's Restaurant and Bar is located at 1990 West Main Street in Mount Joy and features a full lunch and dinner menu, weekend dinner specials, happy hours and nightly bar food and drink specials! We are the perfect restaurant and gathering place for families with kids, a group of friends, or a couple heading for a night out to celebrate a special occasion or share an intimate dining experience!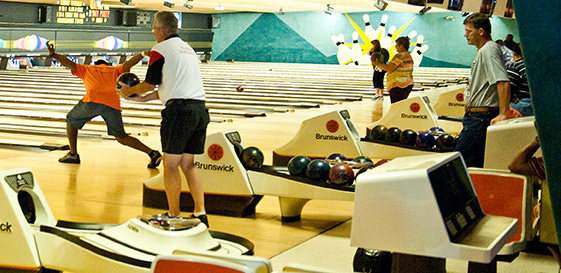 Also, conveniently located under one roof with Clearview Lanes Bowling Center, visitors to Hennigan's Restaurant can take advantage of a game of bowling before or after lunch or dinner….or take advantage of THE OPTION TO HAVE FOOD AND BEVERAGES DELIVERED DIRECTLY TO YOUR LANE WHILE YOU BOWL! So, you can dine BEFORE, DURING OR AFTER you bowl!
Visit Us Today!
To Make Reservations for Hennigan's Restaurant & Bar and Hennigan's Station (Outdoor Dining),
call us at 717-653-9058